DELIVERY DELAYS: Due to current COVID-19 restrictions, delivery times are longer than expected.
FREE SHIPPING on a dozen or more bottles to metro VIC, NSW, SA & TAS
DELIVERY DELAYS: Due to current COVID-19 restrictions, delivery times are longer than expected.
FREE SHIPPING on a dozen or more bottles to metro VIC, NSW, SA & TAS
DELIVERY DELAYS: Due to current COVID-19 restrictions, delivery times are longer than expected.
FREE SHIPPING on a dozen or more bottles to metro VIC, NSW, SA & TAS
DELIVERY DELAYS: Due to current COVID-19 restrictions, delivery times are longer than expected.
FREE SHIPPING on a dozen or more bottles to metro VIC, NSW, SA & TAS
DELIVERY DELAYS: Due to current COVID-19 restrictions, delivery times are longer than expected.
FREE SHIPPING on a dozen or more bottles to metro VIC, NSW, SA & TAS
DELIVERY DELAYS: Due to current COVID-19 restrictions, delivery times are longer than expected.
FREE SHIPPING on a dozen or more bottles to metro VIC, NSW, SA & TAS
DELIVERY DELAYS: Due to current COVID-19 restrictions, delivery times are longer than expected.
FREE SHIPPING on a dozen or more bottles to metro VIC, NSW, SA & TAS
DELIVERY DELAYS: Due to current COVID-19 restrictions, delivery times are longer than expected.
FREE SHIPPING on a dozen or more bottles to metro VIC, NSW, SA & TAS
DELIVERY DELAYS: Due to current COVID-19 restrictions, delivery times are longer than expected.
FREE SHIPPING on a dozen or more bottles to metro VIC, NSW, SA & TAS
DELIVERY DELAYS: Due to current COVID-19 restrictions, delivery times are longer than expected.
FREE SHIPPING on a dozen or more bottles to metro VIC, NSW, SA & TAS
DELIVERY DELAYS: Due to current COVID-19 restrictions, delivery times are longer than expected.
FREE SHIPPING on a dozen or more bottles to metro VIC, NSW, SA & TAS
DELIVERY DELAYS: Due to current COVID-19 restrictions, delivery times are longer than expected.
FREE SHIPPING on a dozen or more bottles to metro VIC, NSW, SA & TAS
DELIVERY DELAYS: Due to current COVID-19 restrictions, delivery times are longer than expected.
FREE SHIPPING on a dozen or more bottles to metro VIC, NSW, SA & TAS
DELIVERY DELAYS: Due to current COVID-19 restrictions, delivery times are longer than expected.
FREE SHIPPING on a dozen or more bottles to metro VIC, NSW, SA & TAS
DELIVERY DELAYS: Due to current COVID-19 restrictions, delivery times are longer than expected.
FREE SHIPPING on a dozen or more bottles to metro VIC, NSW, SA & TAS
DELIVERY DELAYS: Due to current COVID-19 restrictions, delivery times are longer than expected.
FREE SHIPPING on a dozen or more bottles to metro VIC, NSW, SA & TAS
DELIVERY DELAYS: Due to current COVID-19 restrictions, delivery times are longer than expected.
FREE SHIPPING on a dozen or more bottles to metro VIC, NSW, SA & TAS
DELIVERY DELAYS: Due to current COVID-19 restrictions, delivery times are longer than expected.
FREE SHIPPING on a dozen or more bottles to metro VIC, NSW, SA & TAS
DELIVERY DELAYS: Due to current COVID-19 restrictions, delivery times are longer than expected.
FREE SHIPPING on a dozen or more bottles to metro VIC, NSW, SA & TAS
DELIVERY DELAYS: Due to current COVID-19 restrictions, delivery times are longer than expected.
FREE SHIPPING on a dozen or more bottles to metro VIC, NSW, SA & TAS
DELIVERY DELAYS: Due to current COVID-19 restrictions, delivery times are longer than expected.
FREE SHIPPING on a dozen or more bottles to metro VIC, NSW, SA & TAS
DELIVERY DELAYS: Due to current COVID-19 restrictions, delivery times are longer than expected.
FREE SHIPPING on a dozen or more bottles to metro VIC, NSW, SA & TAS
DELIVERY DELAYS: Due to current COVID-19 restrictions, delivery times are longer than expected.
FREE SHIPPING on a dozen or more bottles to metro VIC, NSW, SA & TAS
DELIVERY DELAYS: Due to current COVID-19 restrictions, delivery times are longer than expected.
FREE SHIPPING on a dozen or more bottles to metro VIC, NSW, SA & TAS
DELIVERY DELAYS: Due to current COVID-19 restrictions, delivery times are longer than expected.
FREE SHIPPING on a dozen or more bottles to metro VIC, NSW, SA & TAS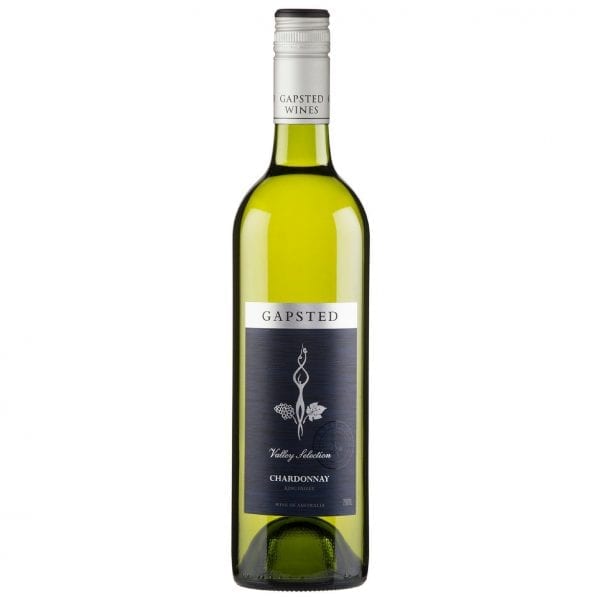 Gapsted 'High Country' Chardonnay 2018
AVAILABLE
The Gapsted Wines Valley Selection Chardonnay wine displays a light straw colour with faint green hues. The nose shows aromas of melon and peach with a hint of passionfruit.
Only logged in customers who have purchased this product may leave a review.
Join the Winestreet newsletter and receive exclusive deals, news and 5% off your first order.
Sign up today